Exclusive article, Choosing the Right Cybersecurity Solution: It's secure but is it affordable?, by Nehal Thakore, Country Head UKI, at Bosch CyberCompare
The UK economic landscape remains uncertain, putting pressure on organisations to ensure their outgoing spends are financially viable and producing effective ROI. Procurement services have provided a resourceful method for business leaders to streamline their outgoings, however trying to find savings with cybersecurity solutions and services is complicated and if implemented incorrectly, can lead to significant financial and reputational loss.
A large amount of IT spend often goes on cybersecurity and with good reason as cyber attacks continue to rise with a reported third of firms suffering a cyber attack every week. So the question is can business leaders achieve savings on cybersecurity solutions and services without compromising the business' security posture and reputation?
Why Cybersecurity Procurement is challenging?
Typically, procurement staff in many companies do not have the necessary skills or resources for in-depth analysis of the cybersecurity market, various economic models, and find matching products that meet  security requirements of the business. . As a result, many businesses depend on employees with necessary security skills or the CISO for advice. However, with a shortage of skilled resources, cybersecurity staff are more focused on keeping the company secure rather than spending their valuable time on market study. This could result in inefficient procurement of products that might only partly meet the requirements and therefore increasing risk exposure. The overall rise in cyberattacks and turbulence in the UK economic landscape only adds to the pressure as it becomes more important than ever for business leaders to take control of their cybersecurity needs.
Annual investment deals in cybersecurity have seen continuous year-on-year growth since 2012 whereby companies are investing an average of $29 Billion USD Venture Capital Investment every year. These growing investments have encouraged better-quality cybersecurity products and services, increasing competition in the range of products per category and available capacity. As a result, cybersecurity has become more affordable for companies.
There are now over 1,800 cybersecurity companies in the UK alone. The market has become fragmented and confusing with inefficient purchasing processes. For example, sometimes it is not clear how contracts are set up and what commission agreements, price reduction clauses, and margins across the range look like. This makes the already fragmented market even harder to see through. Those in charge of scoping and purchasing a service simply do not have the time or resources to research and compare the various cybersecurity solutions available. Moreover, knowing how much to spend on cybersecurity and negotiating a suitable price is a separate minefield and requires objective decision-making.
An Approach to Purchasing
Taking a closer look at the categories in cybersecurity, the procurement process requires expertise including having a transparent overview of the market, understanding differentiating factors, looking through the marketing blast and more. In addition, the procurement process only happens every few years for one company, so building the expertise in-house is inefficient in a low-resourced setup.
With advanced procurement services, dedicated and highly trained teams are able to support an organisation from start to finish when purchasing a cybersecurity solution. First, a comprehensive diagnostic of the business' cyber risk profile is conducted, whereby the organisation is provided with a holistic view of its cyber risks as well as a detailed roadmap that outlines instructions for increased security. Taking an individual and efficient approach means businesses are only connected to suitable B2B providers that fulfil specific requirements while conserving valuable business resources. Finally, the business is presented with a shortlist of appropriate providers that satisfy the requirements of the cybersecurity diagnosis.
Cutting Costs Without Compromise
There is no perfect security solution, but this process often becomes more complicated than it needs to be. Ultimately, there is not enough time or resources for businesses to analyse the entire cybersecurity solutions market and compare offers from different vendors. Therefore, taking up an industry-agnostic approach to cybersecurity, not only provides efficiency but minimises the budget for providing the correct cybersecurity procurement that would otherwise cost staff-budget hours on working together in providing this solution.
As businesses tighten their wallets, finding methods to cut costs without compromising cybersecurity is a high priority. Yet in a typically complex and fragmented market, knowing where to start is overwhelming and close to impossible. Through independent procurement services, businesses can minimise these pressures and can navigate the appropriate solution in a transparent and cost-effective manner.
To read more news and exclusive features see our latest issue here.
Never miss a story… Follow us on: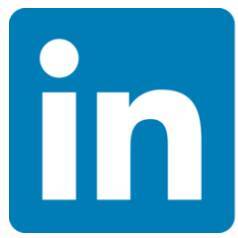 Security Buyer UK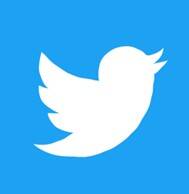 @SecurityBuyerUK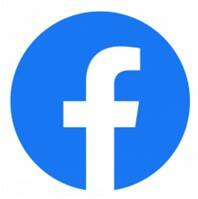 @SecbuyerUK
Media Contact
Rebecca Morpeth Spayne,
Editor, Security Portfolio
Tel: +44 (0) 1622 823 922
Email: editor@securitybuyer.com